11 July 2010 Total Solar Eclipse

Glenn Schneider (Steward Observatory, University of Arizona) and Joel Moskowitz
(in a collaboration with Jay Pasachoff, Williams College)


9 minutes and 23 seconds of Totality @ 39,000 ft. !!!


Longitude: 126° 09.2' W, Latitude: 18° 10.8'S, Mid-Eclipse: 19:20:00 UT

FOR A PICTORIAL RETROSPECTIVE OVERVIEW --> CLICK HERE


THE SHADOW COMETH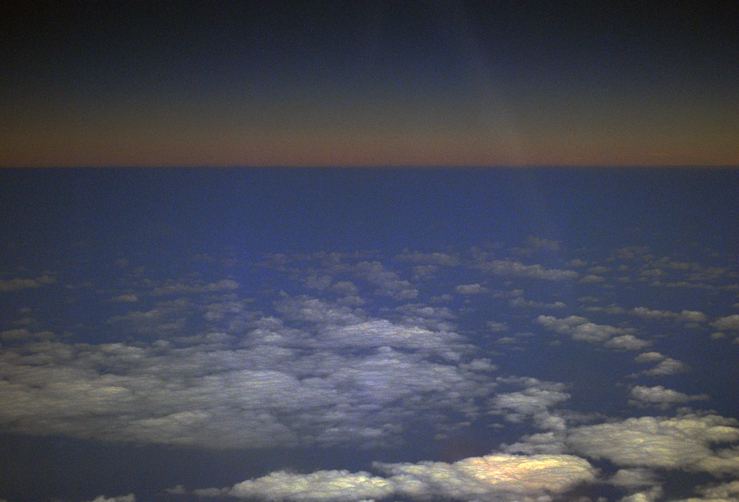 The umbra approaches. Cloud tops earlier seen at 19:02 UT extending all the way to the 400 km distant horizon
disappeared as an umbral veil of gray darkness drew cover over the ocean below and sky above

(seen here at 19:09:40 UT)
with chromospheric light aglow above the 3.5° depressed astronomical horizon.

Click >HERE< for a wide-angle view of totality by Fred Espenak.

TSE 2010 CORONA -- A VERY FIRST LOOK (Cavet Emptor)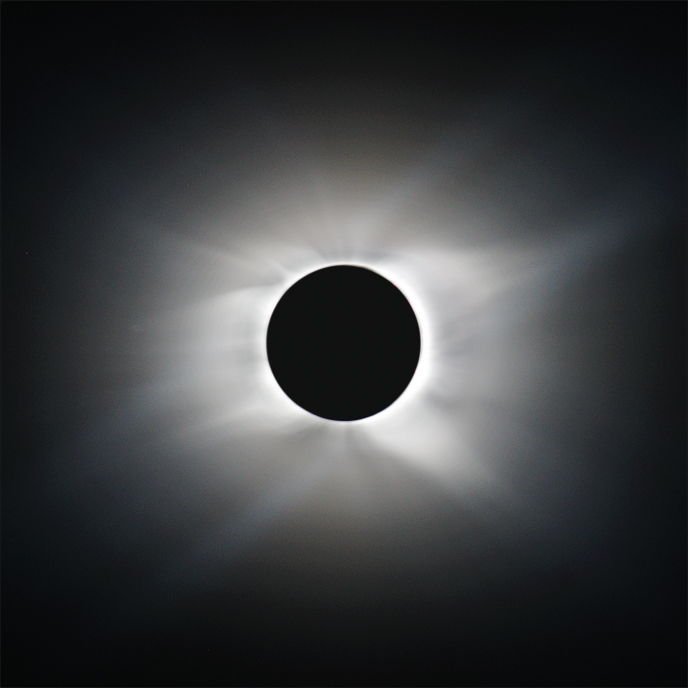 A "first look" image of the TSE 2010 corona (above) from
EFLIGHT 2010
-- a 5-frame "quick and dirty" composite from
five of 212 images acquired from the flight deck of our Skytraders Antarctic Solutions A319 LR/CJ aircraft (bottom of page).

Click on the above image for larger versions.


RAMP UP/DOWN CORONAL IMAGING CENTERED ON MID-ECLIPSE (19:20 UT)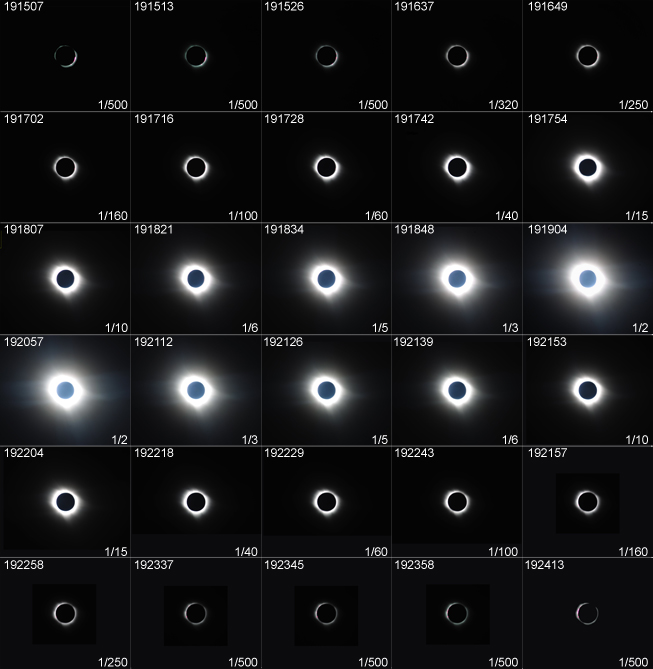 A sampling of the raw images of totality taken with a Nikon DX3 camera and VR 80-400 mm lens (provided by Jay Pasachoff;
used at 400 mm f/5.6 ISO 200) as shown below. Image annotation: UTC - upper left, Exposure time in seconds lower right.

Click on the above image for larger version.


CORONAL STREAMERS (but also...)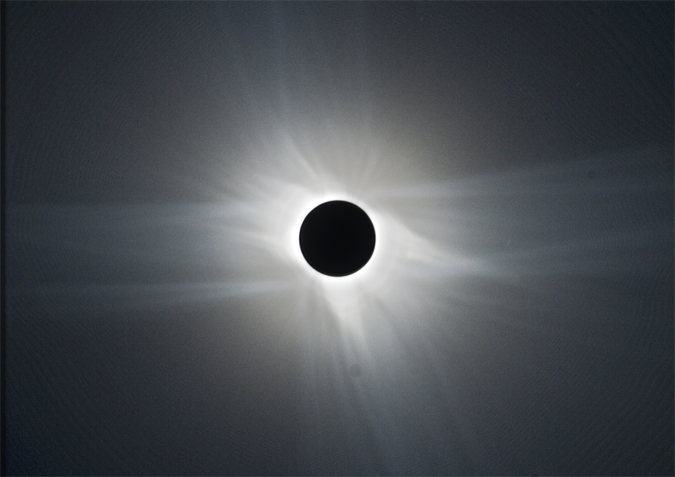 A second "quick look" composite image show coronal streamers extending to appx 6 solar radii.
Unfortunately, light-scattering by the flight deck window produced artifacts (blue structures radially tangent to the lunar limb)
that are superimposed upon (and conflated with) the coronal structure. Additional work will be needed to
mitigate the degrading effects of this artifact.

Click on the above image for larger version.
POST-TOTALITY -- BACK ON THE GROUND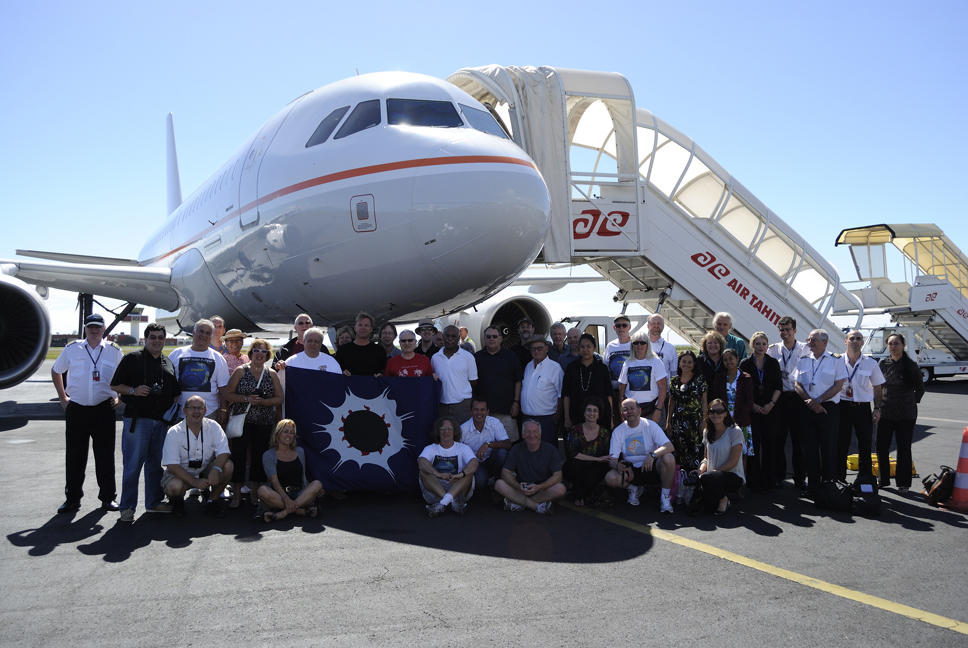 Airborne umbraphiles all smiles and back on the ground at after a historic 7-hour
round trip flight centrally intercepting the moon's umbral shadow at (ground speed) 942 km/hr.

Click on the above image for larger version.


WHO'S WHO ON EFLIGHT 2010

Click on the image below for larger version (without ID key)

ORGANIZERS

13. Robyn Small

30. Pat Espenak
1. Glenn Schneider


Flight Planning, Organization, Operations



14. Stanfield Hill
31. John Beattie
2. Rick Brown
Ground Arrangements, Logistics, Implementation

15. Stephen Kolodny

32. Sophean Bo


16. Charlene Larson
33. Charles Cooper
FLIGHT AND CABIN CREW
Skytraders Antarctic Solutions
17. David Hill
34. Phos Heng
3. Cpt. Rex Booth Pilot in Command

18. Murray Larsen
35. Bernard Rickenbacker
4. F/O Dan Colborne -

First Officer



19. Joel Moskowitz
36. Janice Brown
5. Cpt. Terry Vickers -

Skytraders Chief Pilot



20. George Sieg
37. Mark Margolis
6. Jason Mifsud -

Avionics Engineer



21. Michael Maunder
38. Valeria Bain
7. Steve Maden -

Airframe Engineer



22. Olav Andrade
39. Moshe Bain
8. Felicity Rossiter -

Flight Attendant



23 Wendy Maunder (RIP)


9. Annalise Stanway -

Flight Attendant

24. Derryl Russell
FRENCH POLYNESIAN
GOV'MT REPRESENTATIVES


25. Jay Friedland
40. Hon. Steeve Hamblin


Minister of Tourism and Air Transport

UMBRAPHILES
26. Derald Nye
41. Mrs. Tong Sang

- First Lady of F.P.

10. Craig Small
27. Roland Burley
42. Mrs. Hamblin
11. Alan Kopp
28. Karl Handelsman
43. Mme. Thea

- Minister of Research

12. Mrs. Teipotemarama Rickenbacker
29. Fred Espenak


Click
HERE
for (pre-flight) backgound information on the now successfully completed EFLIGHT 2010.



AND... At Night the Southern Sky was Spectacular!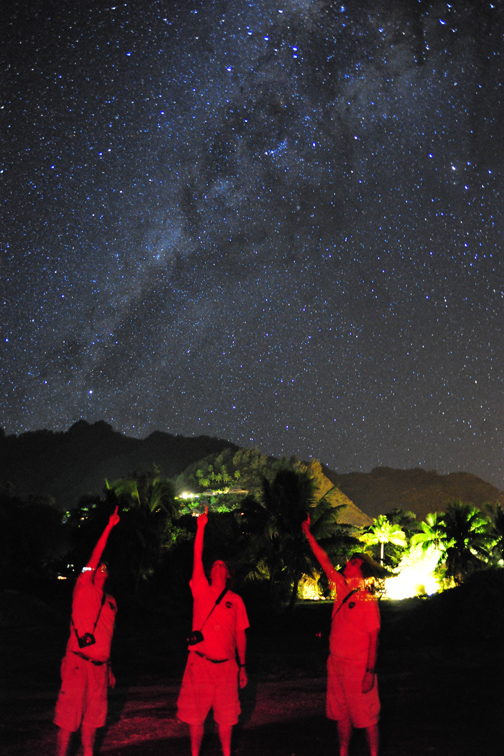 I didn't know where to look first!