EFLIGHT 2003 - The Umbra on Ice from 35,000 ft.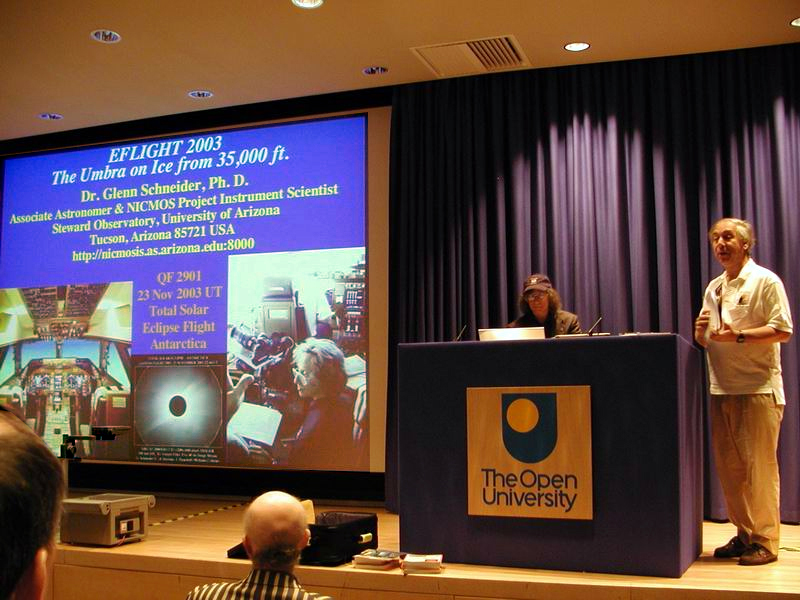 Presented at the 2nd International Solar Eclipse Conference, Milton Keynes, UK, 21 August 2004 by Glenn Schneider

DOWNLOAD:

Note: Power Point presentation is fully compliant with Power Point:mac v.x with Service Release 1 and MacOS X QuickTime 6.5+. I, unfortunately, cannot address possible compatibility issues with other operating systems or earlier versions of Power Point. As an expedient for cross-platform non-compatabilities, you can
GO TO:


POSTERS PRESENTED AT SEC 2004:

Note: Posters are rendered for web-based display/download at 72 dpi. Please contact
Glenn Schneider
regarding higher resolution files and/or large format prints.
Many thanks to Patrick and Joanne Poitevin for organizing such a spectacularly successful and memorable conference! -GS-