24 October 1995
Total Solar Eclipse — Ghanoli, India
Duration of totality: 56.9s @ 03:04:24.6 UT mid-eclipse (altitude 26.1°)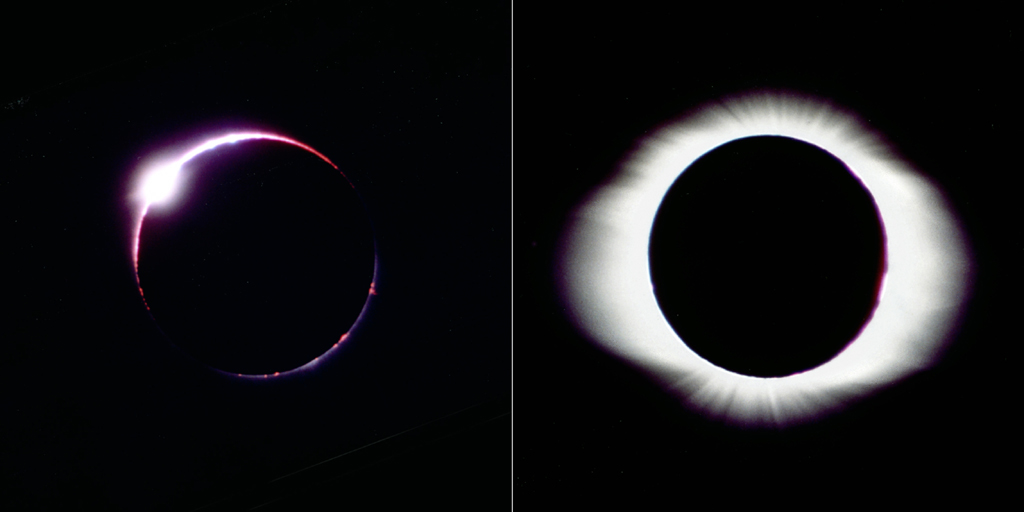 Click on image to see at higher resolution

How?

UMBRAPHILE debuts under clear skies!



The first fielded version of UMBRAPHILE
was implemented in APL 68000
and ran on a PowerBook 520c
under MacOS version 7.2

Where?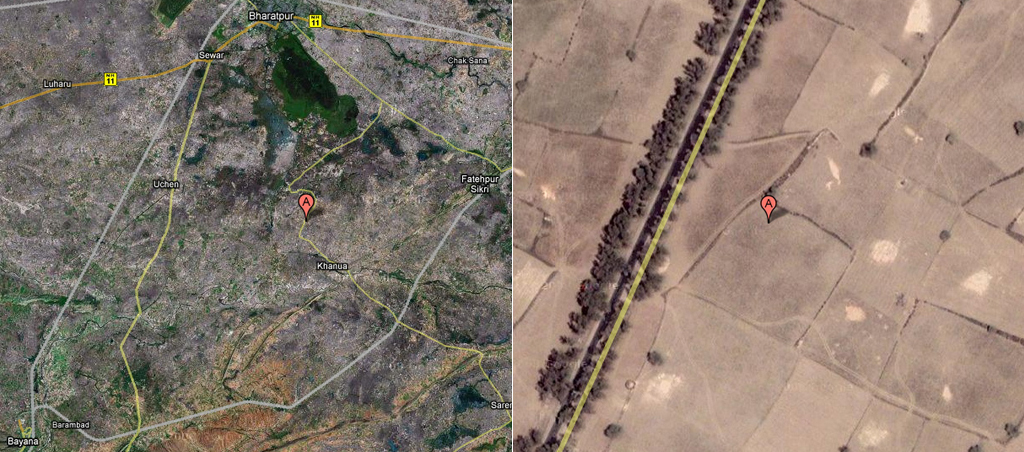 Latitude 27° 03' 58.3" N, Longitude +77° 31' 05.3" E
"A" marks the spot - a flat open field in Ghanoli, India (unlabelled).
Appx. 15 km WSW of
Fatehpur Sikri
(location of many other eclipse groups) and 50 km WSW of
Agra
.
Who?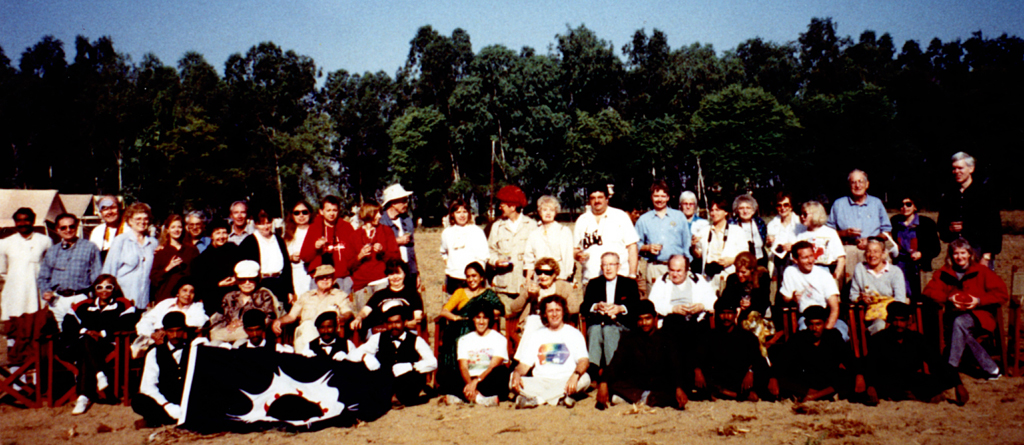 (plus Steve & Laila Kolodny) on site after Totality (eclipse flag on loan from Craig Small)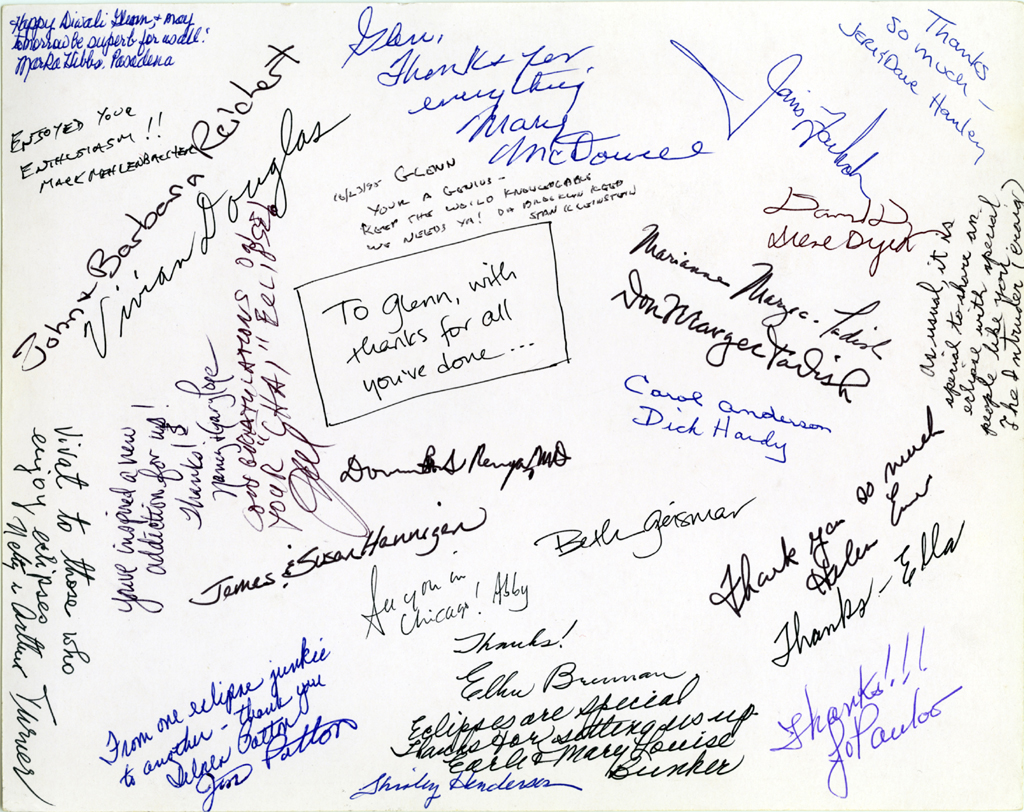 You're Welcome!




... and at the Taj Mahal in Agra
(

click image for larger picture

)

Glenn Schneider and Joel Moskowitz leaving India enroute to TSE 1997 in Siberia