03 OCTOBER 2005
ANNULAR S
O
LAR ECLIPSE
San Lorenzo de El Escorial, Spain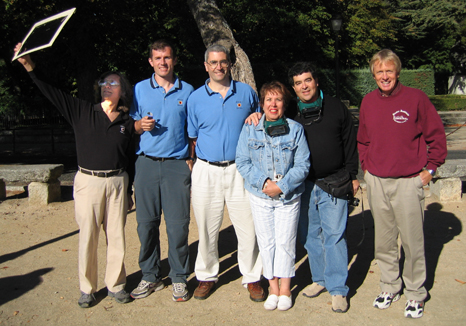 Glenn Schneider, Matthew Poulton, Michael Gill, Robyn & Craig Small, Roland Burley


---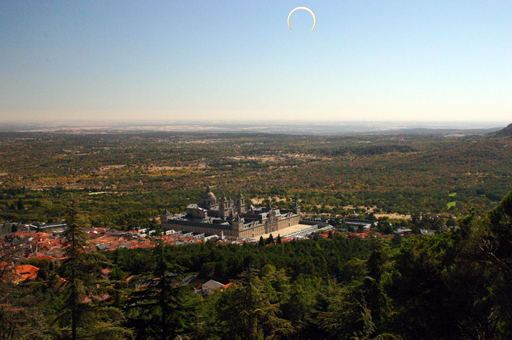 The Monastery of San Lorenzo de El Escorial. 8km from Centerline. After CIII.
(Yes, its a composite, we were actually
HERE
).

Going... going?... Doh! It's
not
TOTAL!!!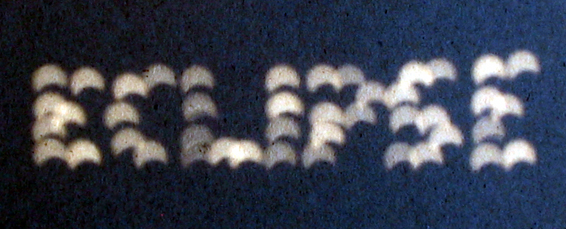 Subliminal Message via Pinhole Projection at Mid-Eclipse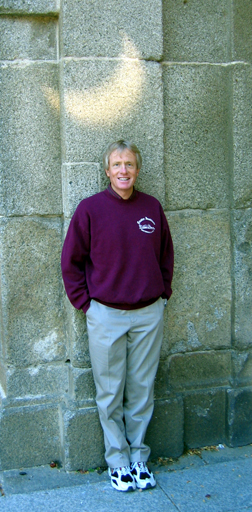 Did Anybody See a Cheshire Cat?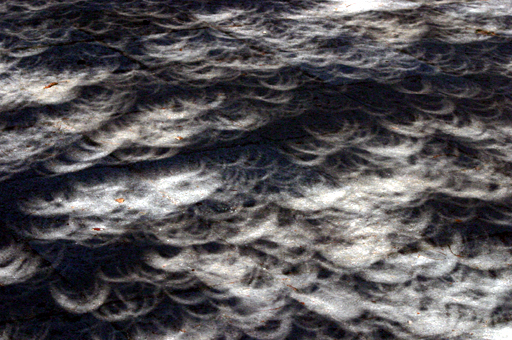 Under the Horse Shoe Chestnut Tree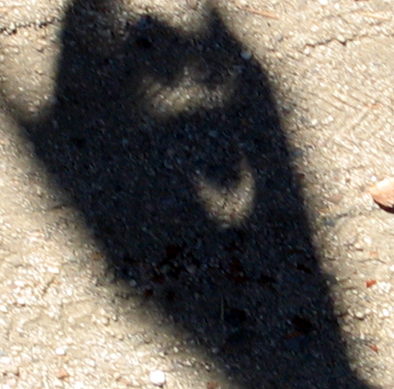 Finger Puppet Smiley Face (Have a Nice Day!)
---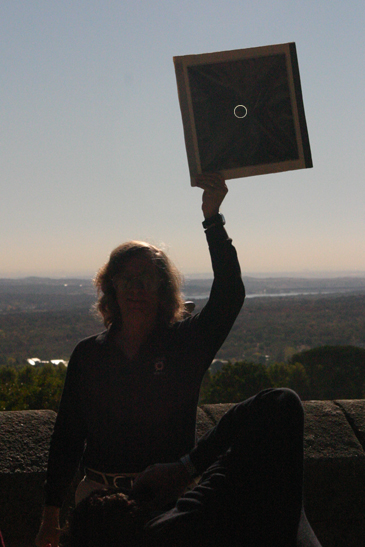 OK, the original was not properly exposed, so a bit
of digital licence taken in this "as intended" imagery.
---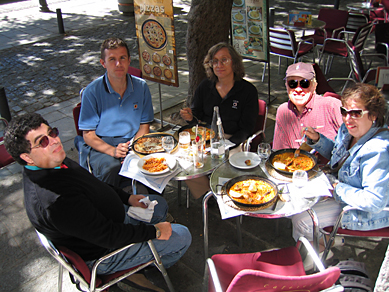 Post-Eclipse Celabratory Lunch.
The egg creams came later.